Cycling is finally starting off again and also our teams have got back in the saddle with determination.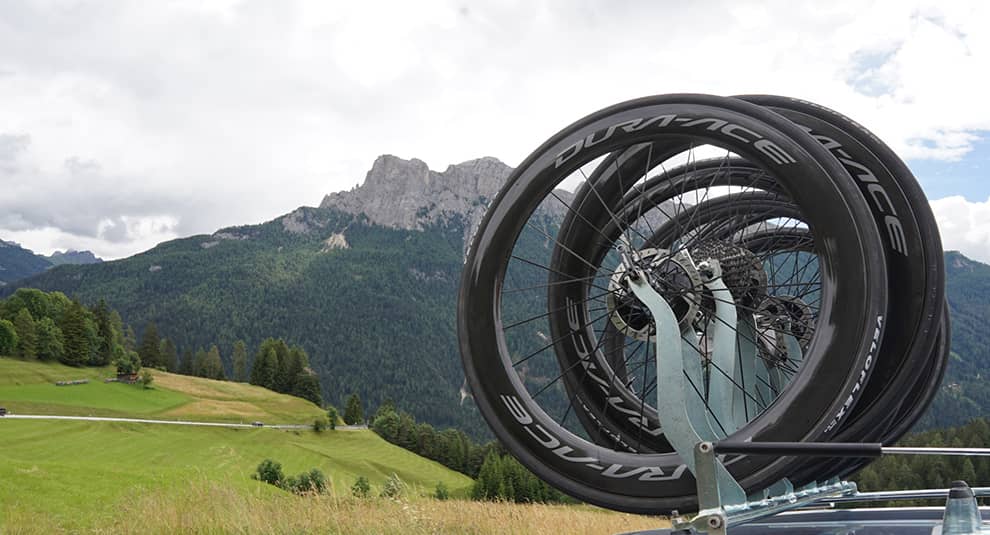 This year the following teams will be racing with our tires: a UCI Pro Team – Novo Nordisk Team (USA); three Continental teams: Equipa Efapel Team (PT), Cycling Team Friuli U23 (IT) and the Irish Evo Pro Racing Team. Also, two World Tour teams have chosen our racing clincher tires and tubulars: Astana Women Team and Valcar Travel & Service.
There's competition in our DNA
We have always been into contests and competitions; it's been a lifelong pure passion for the bicycle and for racing.
As a matter of fact, we have had lots of partnerships with professional racing teams, winning renowned races such as Giro d'Italia, Tour de France and Vuelta a España.
Racing is key to us, it's in our DNA: we love feeling the adrenaline and pure performance during a contest, but also on the road for a ride with friends!
That's why our tires, from the tubulars to the clincher tires and tubeless ready, are designed to perform at their best, to guarantee excellent gripping and the lowest rolling resistance in all conditions.
Important victories in our palmares for this cycling restart
Cycling Team Friuli have successfully opened the season with 3 important Italian titles. Jonathan Milan won the Italian Track Pursuit and the Individual Time Trial. While Giovanni Aleotti is the new Italian Road Champion U23. Three meaningful and valuable Italian titles.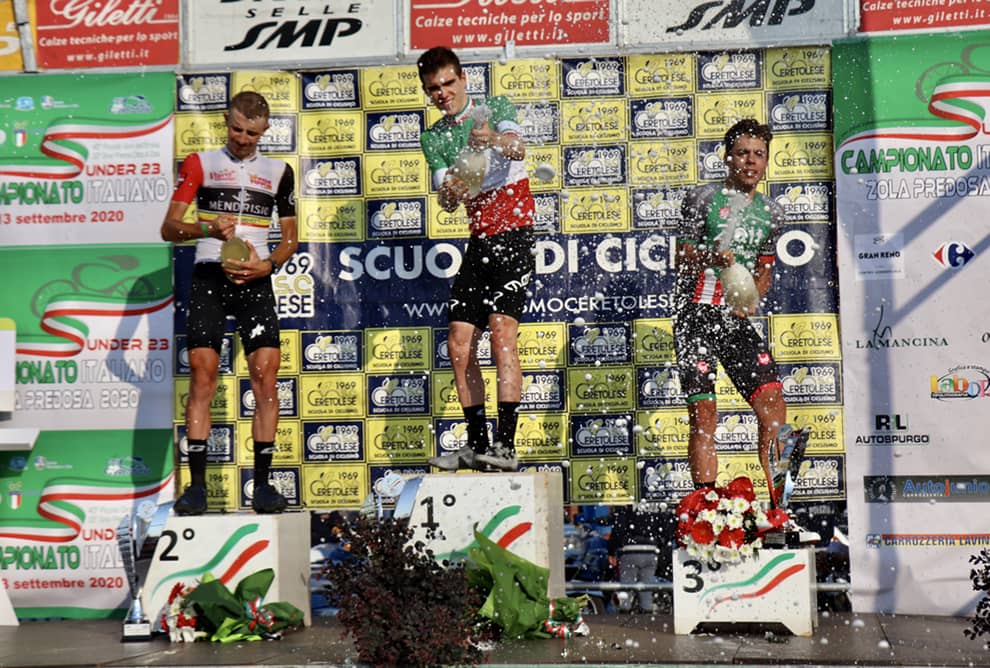 Jonathan Milan has also scored a podium place for stage 5 of Giro d'Italia Under 23, with a great victory. In stage 2 he was awarded a bronze medal after a tough rainy day on bad road surface despite there have been lot of slips and falls.
Our girls have also been a great success with the opening of the season. Valcar travel & Service team has immediately stood out and Elisa Balsamo has won the gold medal at the European Championship on road of Plouay, in France.
A great victory beside the fact that 4 out of 6 athletes racing for the Italian team were all from Team Valcar (Elisa Balsamo, Chiara Consonni, Vittoria Guazzini, Elena Pirrone).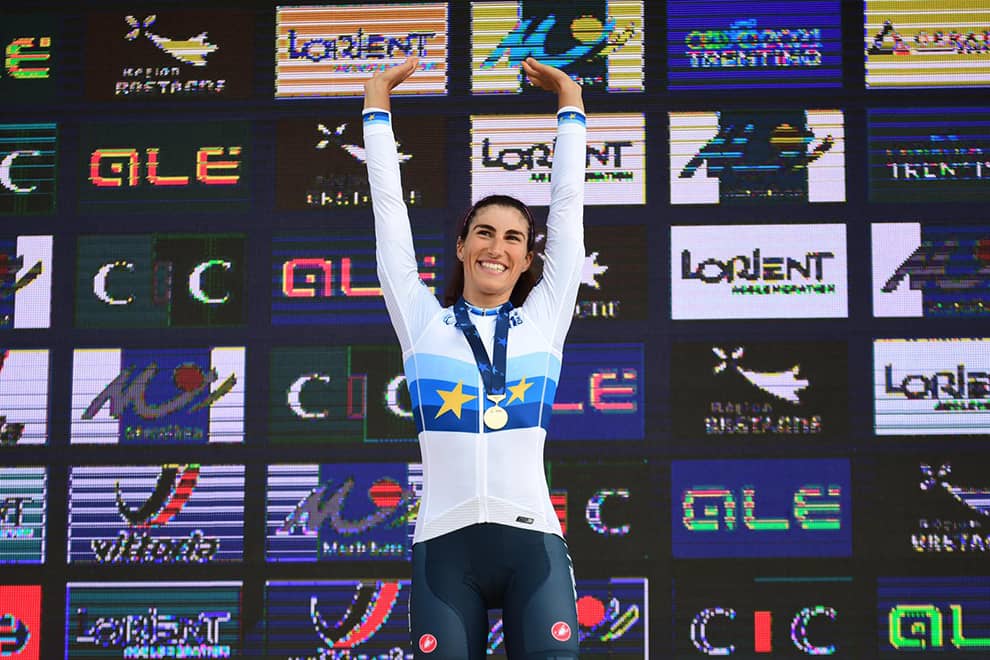 Chiara Consonni's podium is as worthy as a victory since she who took third place in GP of Plouay, an extremely tough race.
Vittoria Guazzini, instead, won the bronze medal for women's time trial championship that took place in Cittadella (Padua).
The beginning of this season makes us very proud and satisfied and we hope it will be going on, we still have to win many other races!
Our teams' choice
During their training our teams are accompanied by our road bicycle tires, all produced by hand in our laboratory in Presezzo (Bergamo). Craftiness and care have always been fundamental in our production to offer products with the highest performance. The athletes' choice vary from Record clincher tires to Corsa RACE, designed to support cyclists in the most difficult challenges.
Instead, for racing, Record tubulars can make a difference, with their unique natural gum coloured sidewall, ideal for races against time, or ProTour RACE tubulars with a super soft 350 TPI (Threads Per Inch) cotton casing, for the greatest racing performance to be the leader rider on the podium.
The new Veloflex product range offers top performance, with innovative technology, continuous research of materials for all its clincher tires, tubulars and the latest brand-new tubeless ready. All our products are designed and improved thanks to the feedback of our athletes, to whom we wish best of luck for the upcoming contests and events of the season!