We are tire artisans. We have been producing tubulars and clincher tires for road bicycles since 1981.
Our heritage has to do with passion for bikes, handcraft and tradition.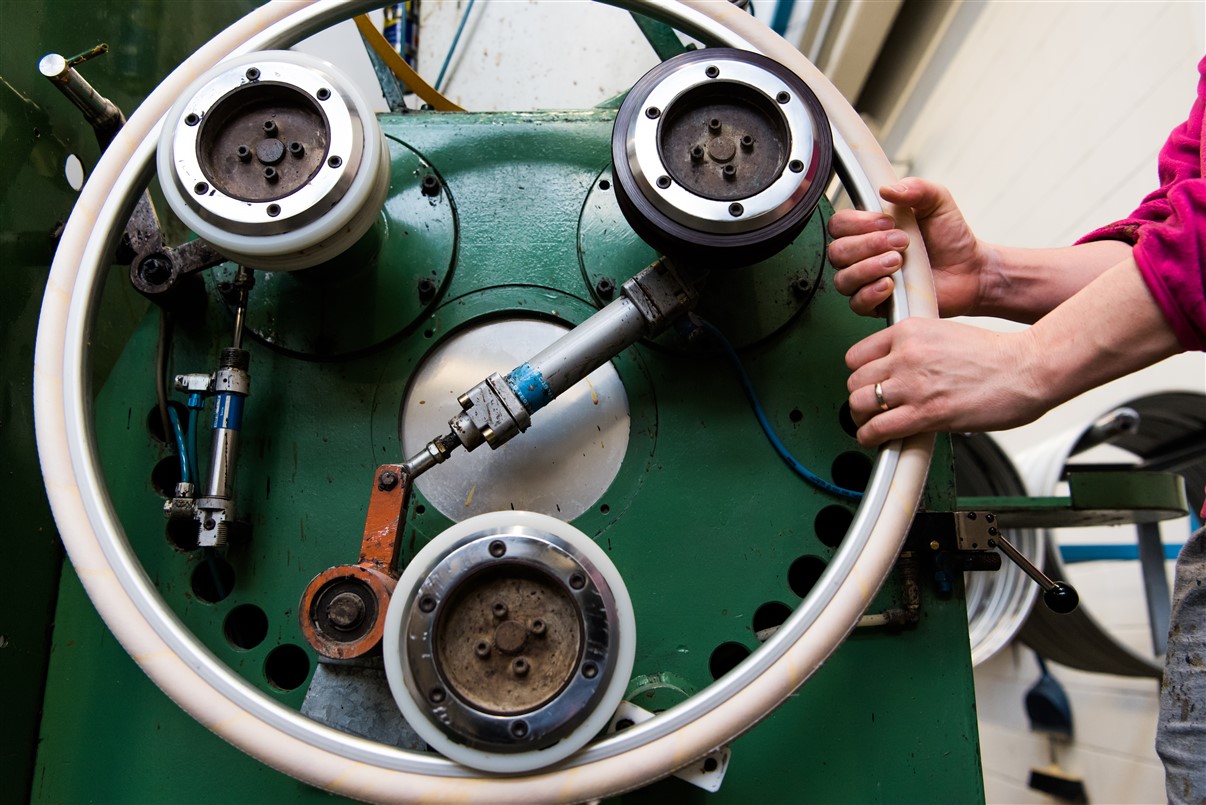 Veloflex was founded in 1981 thanks to the encounter between two families that share the same passion for road cycling. They decided to set up their production of bicycle tires in a farmstead in the small town of Chignolo d'Isola and then moved what had already become a real artisan laboratory to Presezzo, in the province of Bergamo, where some of the best professional bicycle tires are still produced and handmade one by one.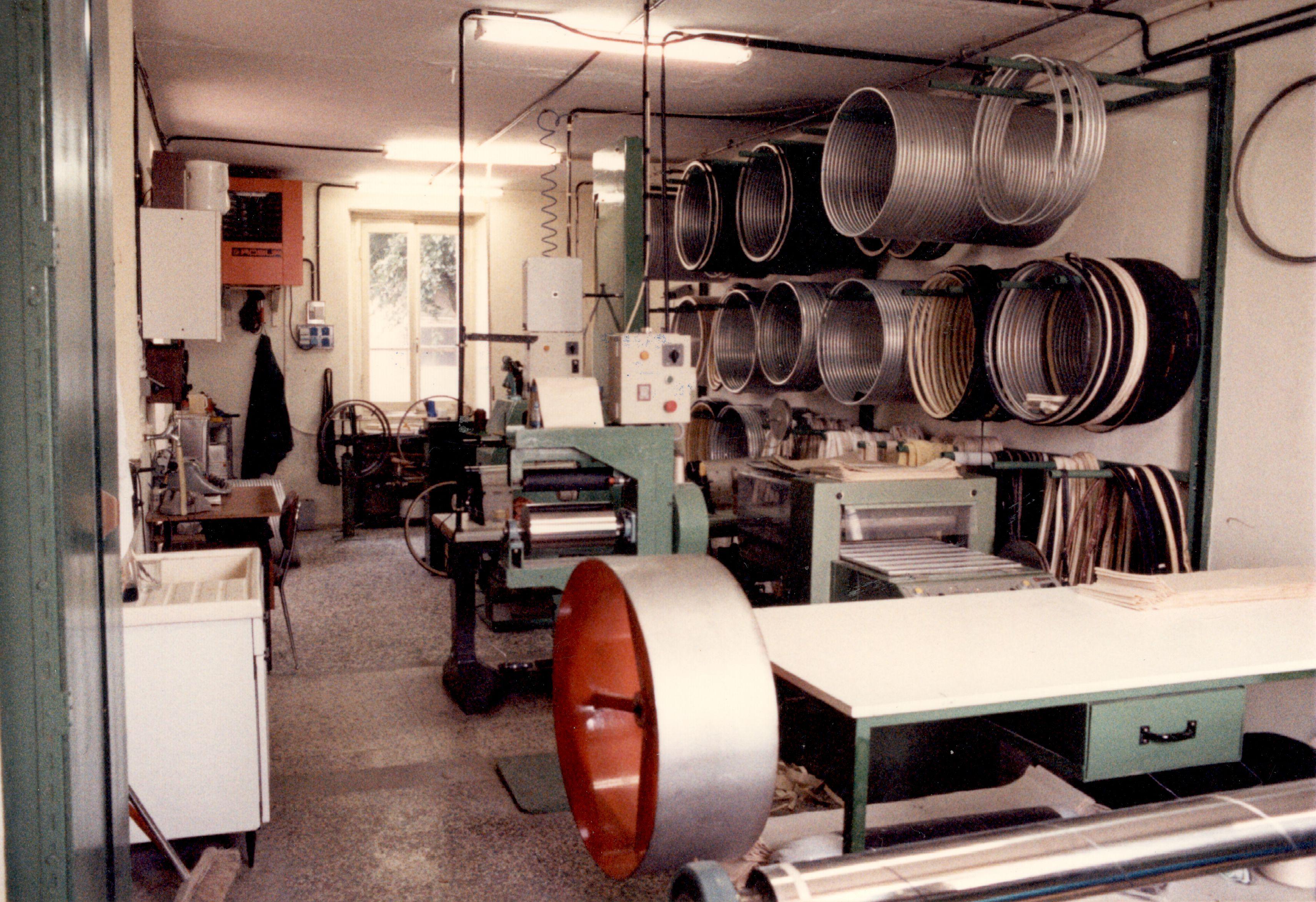 Artisan vocation
Handcrafting, attention to the different processes of the production and the selection of the best materials available represent the core of our artisanal work to create high-quality road bicycle tires, designed for demanding cyclists.
We strongly believe in our artisan vocation as both our tubulars and clincher tires require a great deal of manual skill, care and patience.
We design our tubulars with the same techniques that were used over 70 years ago and the same number of precise accurate steps: 35 steps are needed to obtain a tubular from the raw material and the different components (yarn, latex, rubber, glue, valves). A tubular takes three times longer to be produced, unlike a clincher tire (open tubular).
Over the last 70 years the materials have changed and obviously improved but the process is still the same, manual skill plays a major role and we are extremely proud that every single Veloflex tubular is unique.
Yet, we complement tradition and expertise with constant research concerning compounds and the latest technology; also, we have developed new components and materials to create a brand-new range of products to provide top performance.
Every piece, either a tubular or a clincher tire, is created with the same attention to detail, designed one by one, handmade in our laboratory in Presezzo.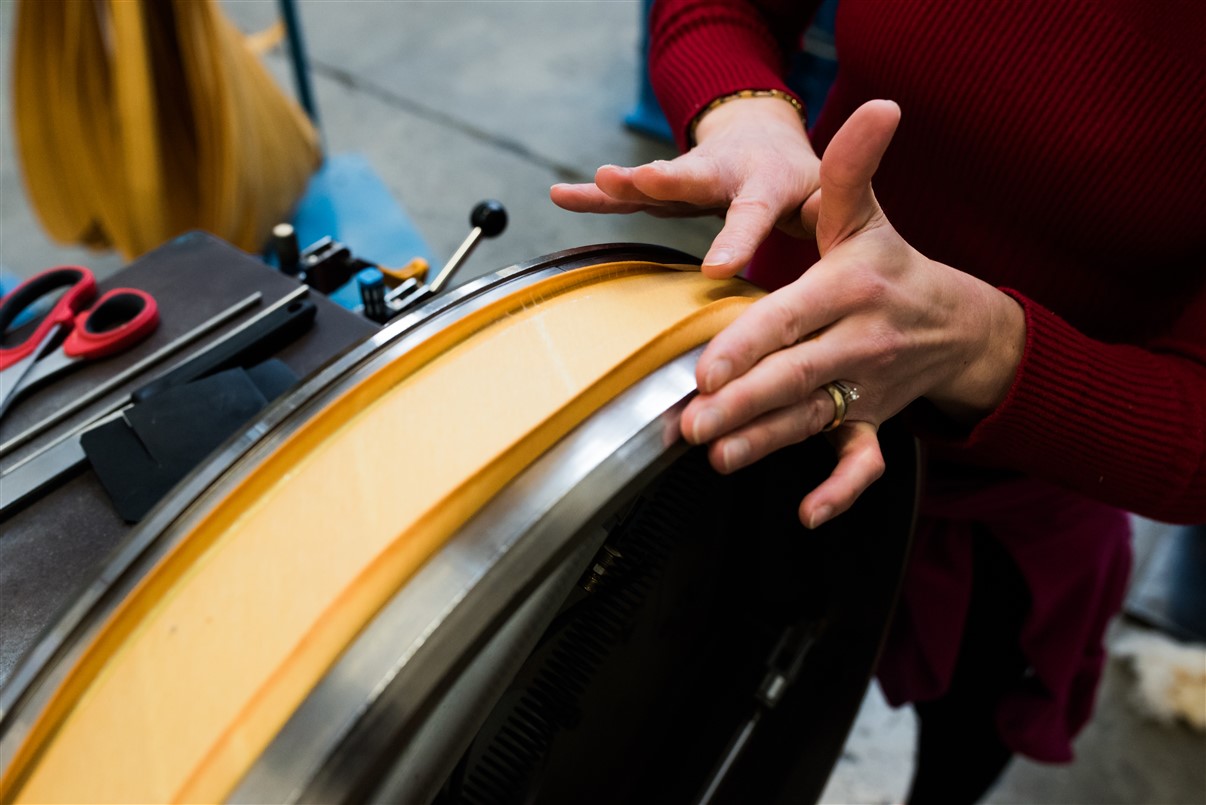 Our mission
Only if all the manufacturing processes are carried out in Italy we can claim that the products are really made in Italy. We believe in that and this has been our business model since 1981.
Real passion for cycling leads two business partners to join only to produce road bicycle tubulars and clincher tires, because of their fondness for this sport.
Over time Veloflex has collaborated with several professional cycling teams, winning important competitions, such as Giro d'Italia, Tour de France and Vuelta a España. Today lots of professional teams still choose to race with us. Competition is at the forefront of our mission: we like feeling the adrenaline that only pure performance can offer.
Handcrafting, tradition, expertise and constant research: this is Veloflex, this is what you can find in our products!