We are bicycle artisans, we produce bicycle tubulars and tires for racing.
Firstly, we shall focus on what we do, which is key for us. We design and produce bicycle tubular tires. Especially, we are a small Italian company specialised in making racing tubulars and bicycle tires for competition and training. All our tubulars (both traditional and 'open' tubular tires, also known as clincher tires) are made by hand in our laboratory in Presezzo (in the province of Bergamo) and produced one by one through artisan processes.
The name of our company also represents the story of our products and our production: Vélo (which stands for bicycle as well as going cycling in French) + flexible (that is being flexible and suitable for adapting to bends and edges without breaking, in English) = bicycle tubulars and tires for any competitions and road surface.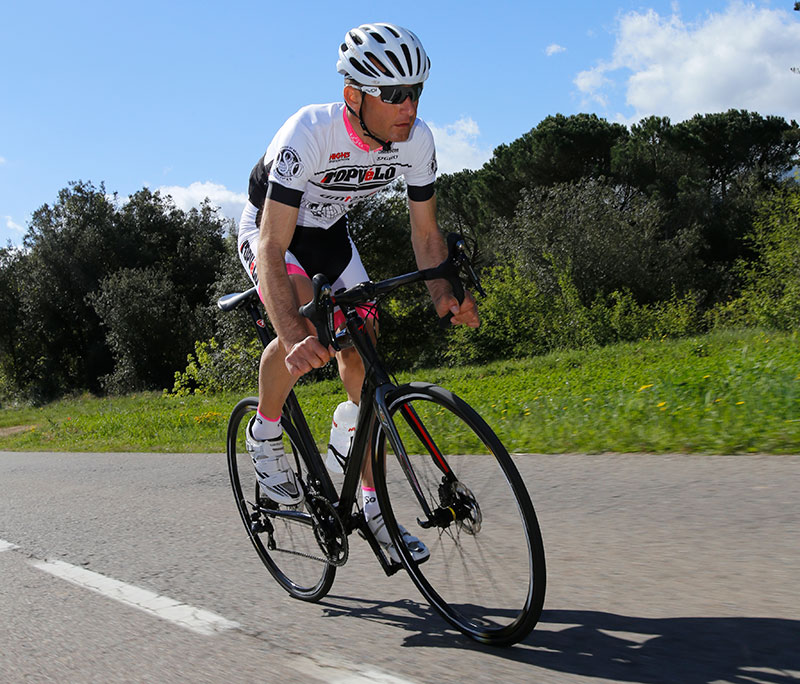 In the last few years our products have won at over ten major competitions, such as Giro d'Italia, Tour de France and Vuelta a España.
We pay special attention to our artisan vocation since tubulars are products that need manual skill, care and patience.
We produce tubulars with the same techniques which were used more than 70 years ago, with the same number of accurate, meticulous steps. As a matter of fact, the production of a tubular involves 35 operations, starting off with the raw material and the different components (yarn, latex, rubber, glue, valves). Also, producing a tubular takes three times longer than making a clincher tire (open tubular).
Over the past 70 years raw material have changed and, obviously, improved, but the processing remains the same, manual skill is fundamental and we are proud that there are no Veloflex tubulars which are identical to one another on the market.
After introducing our handmade tubular tires we shall introduce ourselves.
We are fond of bicycles and in 1981 we opened a small company to design and make rubber products. Yet, we have specialised in producing clincher tires and tubulars owing to our major expertise in such field. And this is how today's Veloflex was born: we combine know-how and knowledge of tubular manufacturing techniques with a continuous research in the field of natural rubber, which leads to unique products because of the processing itself as well as the exclusive rubber compounds on which we constantly work.
Passion, technology, expertise, know-how and continuous research: this is Veloflex and what you can find in our products.